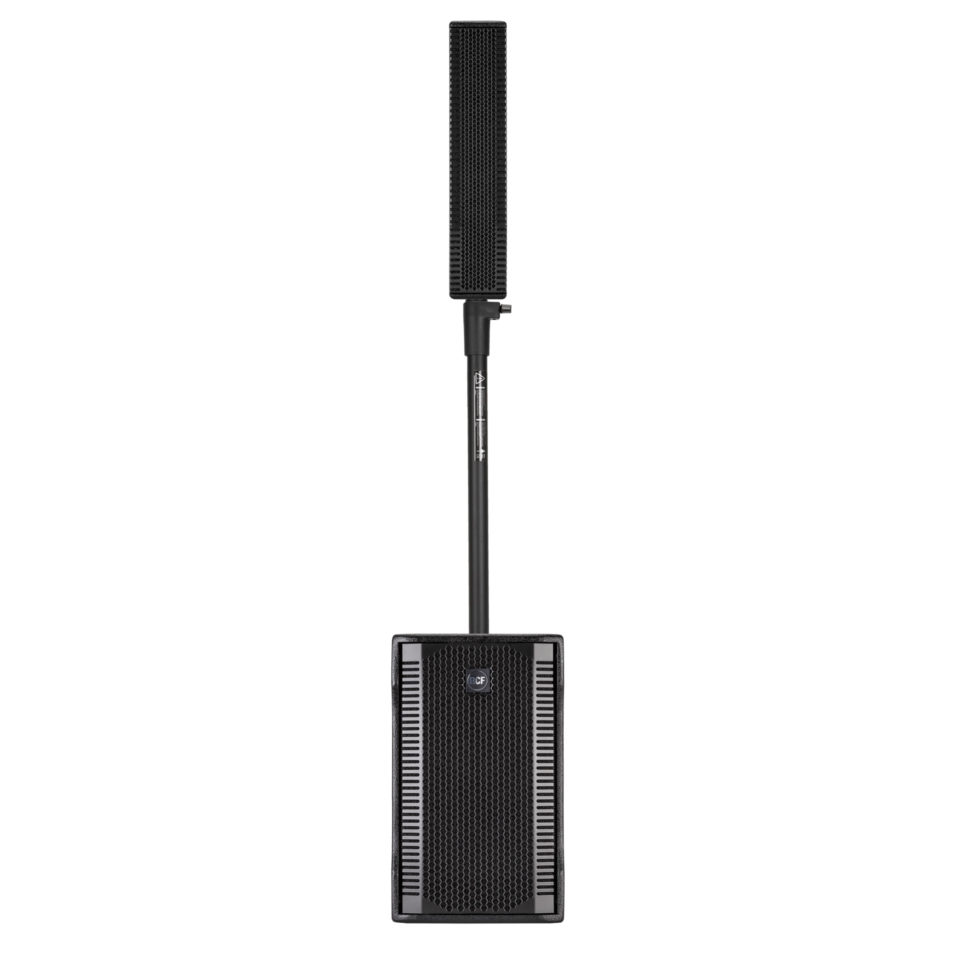 Κωδικός: EVOX 8 ACTIVE TWO-WAY ARRAY
EVOX 8
ACTIVE TWO-WAY ARRAY
Evox 8 is a portable compact size sound reinforcement system. Evox 8 combines the quality and reliability of RCF transducers with a very high amplification power. The system features eight 2.0" full range transducers in the line source satellite and a deep sounding 12" woofer in a bass reflex enclosure. The system is designed to be the perfect high output solution for live music and DJs. The unique vocal attitude and SPL make Evox 8 the perfect tool for larger presentations, corporate events and congresses.
Περιγραφη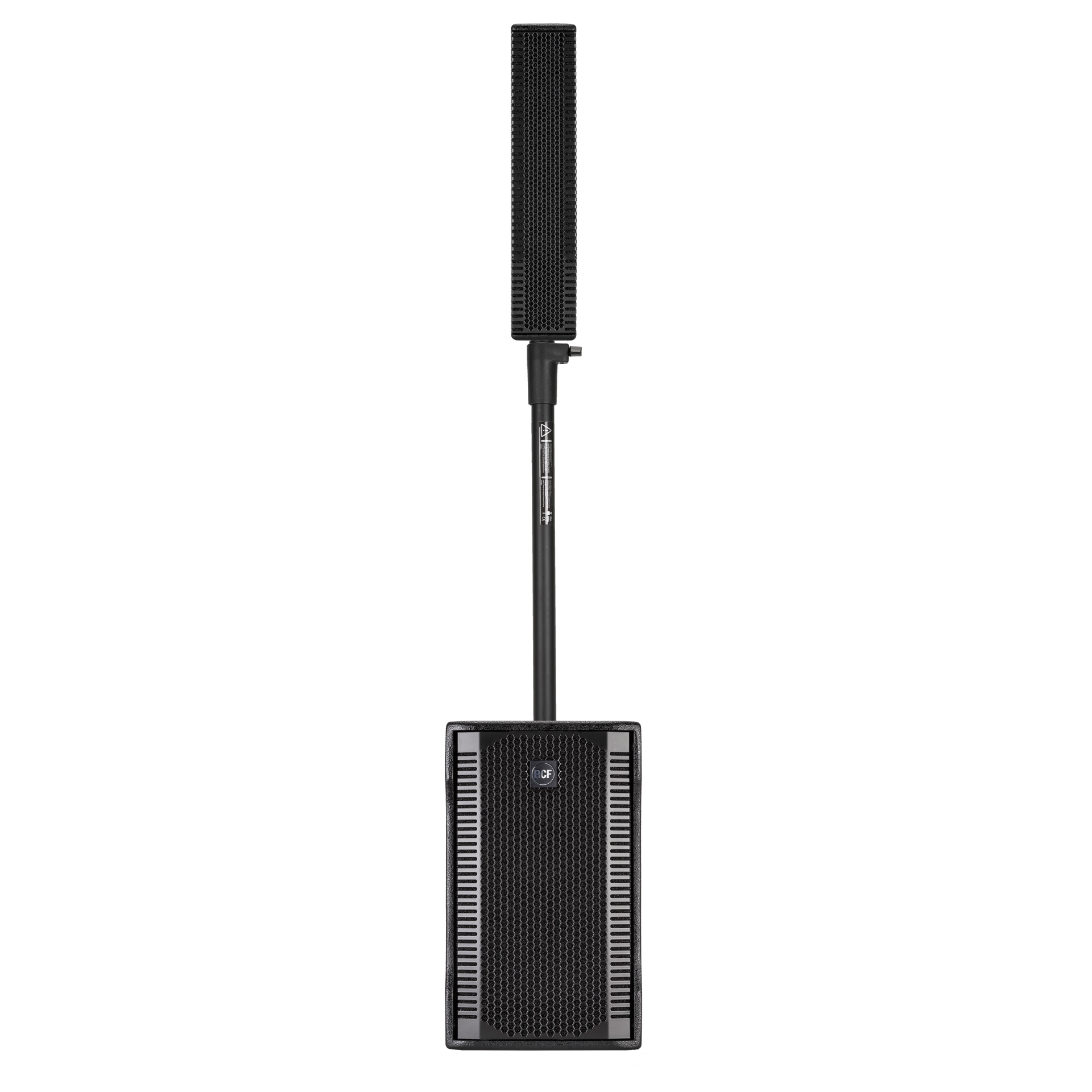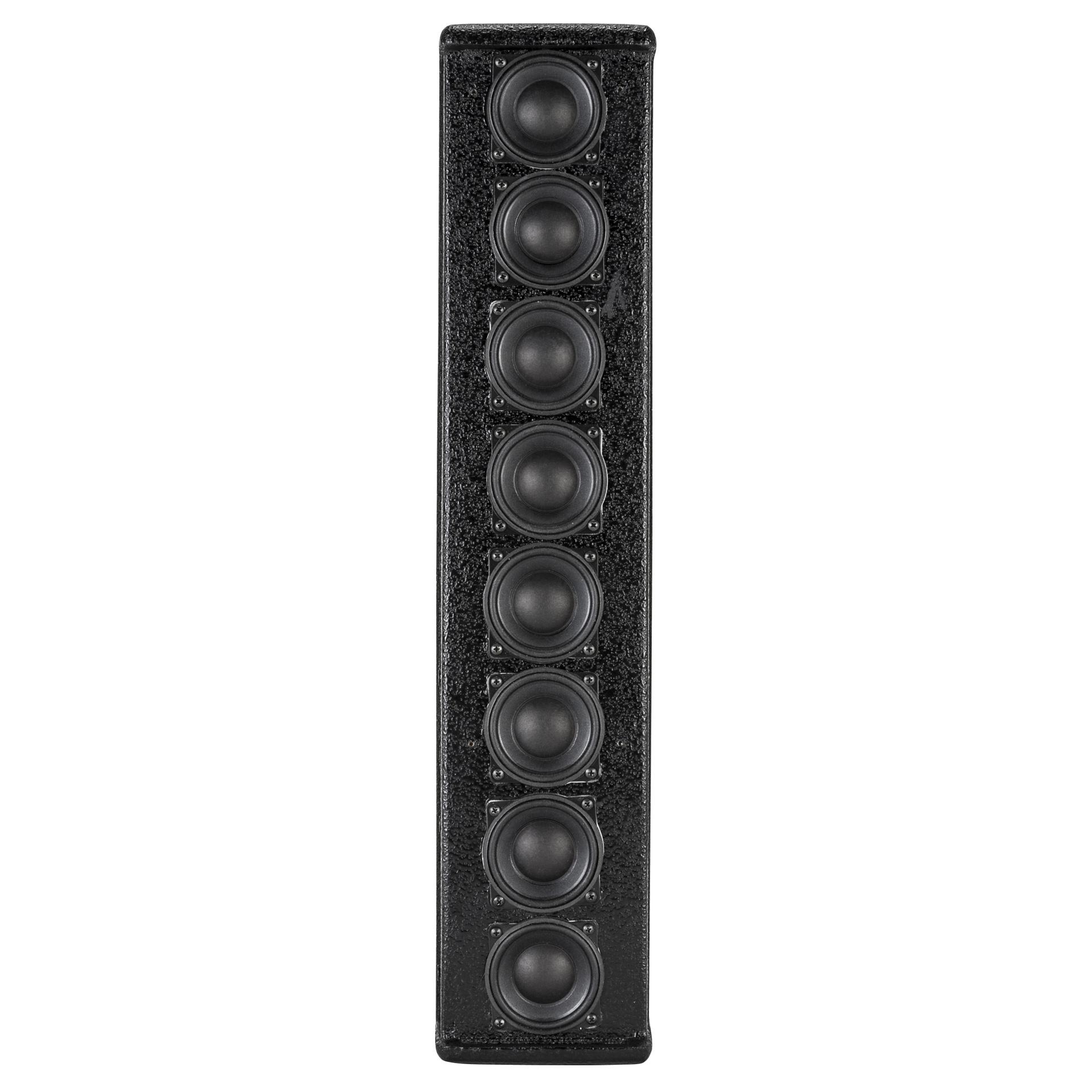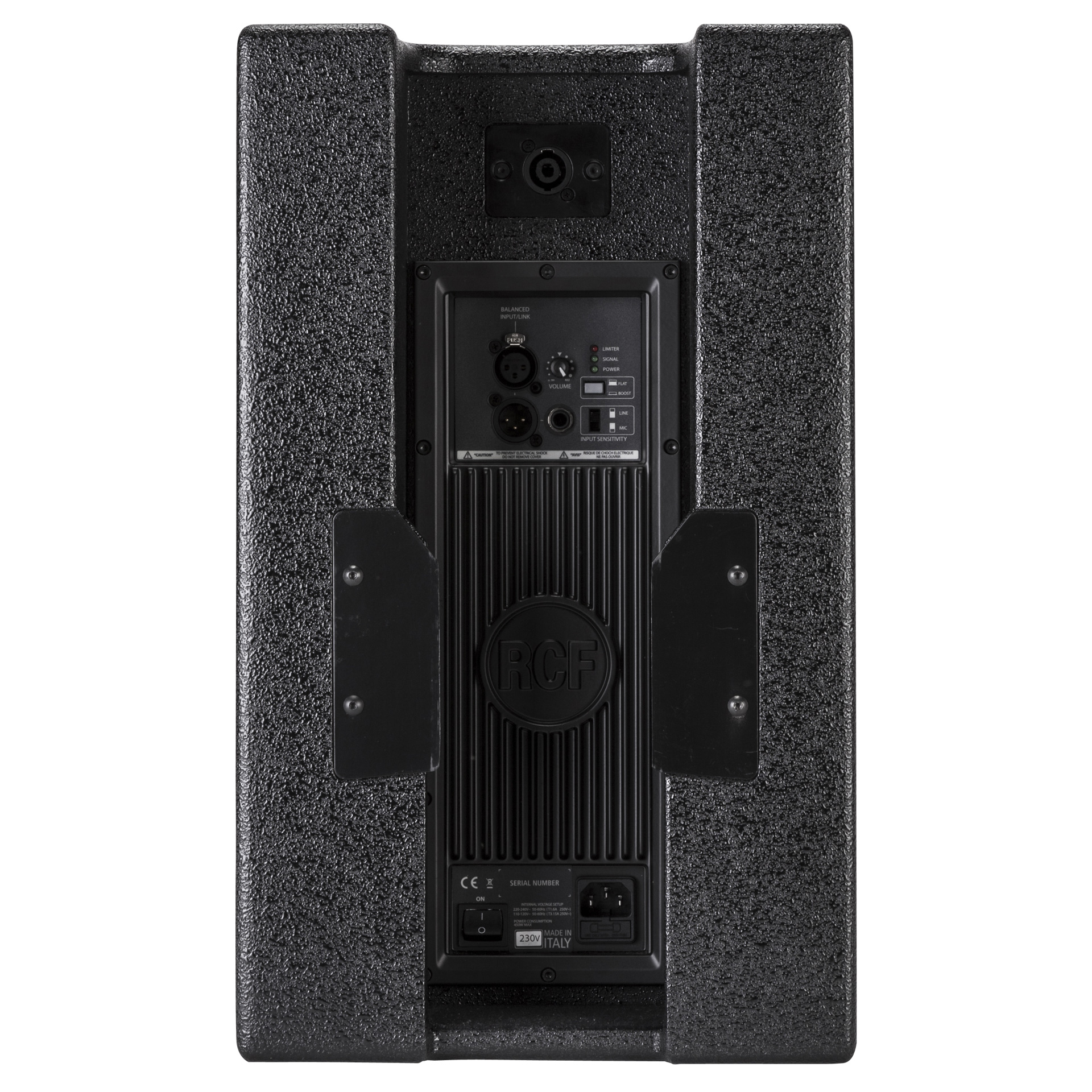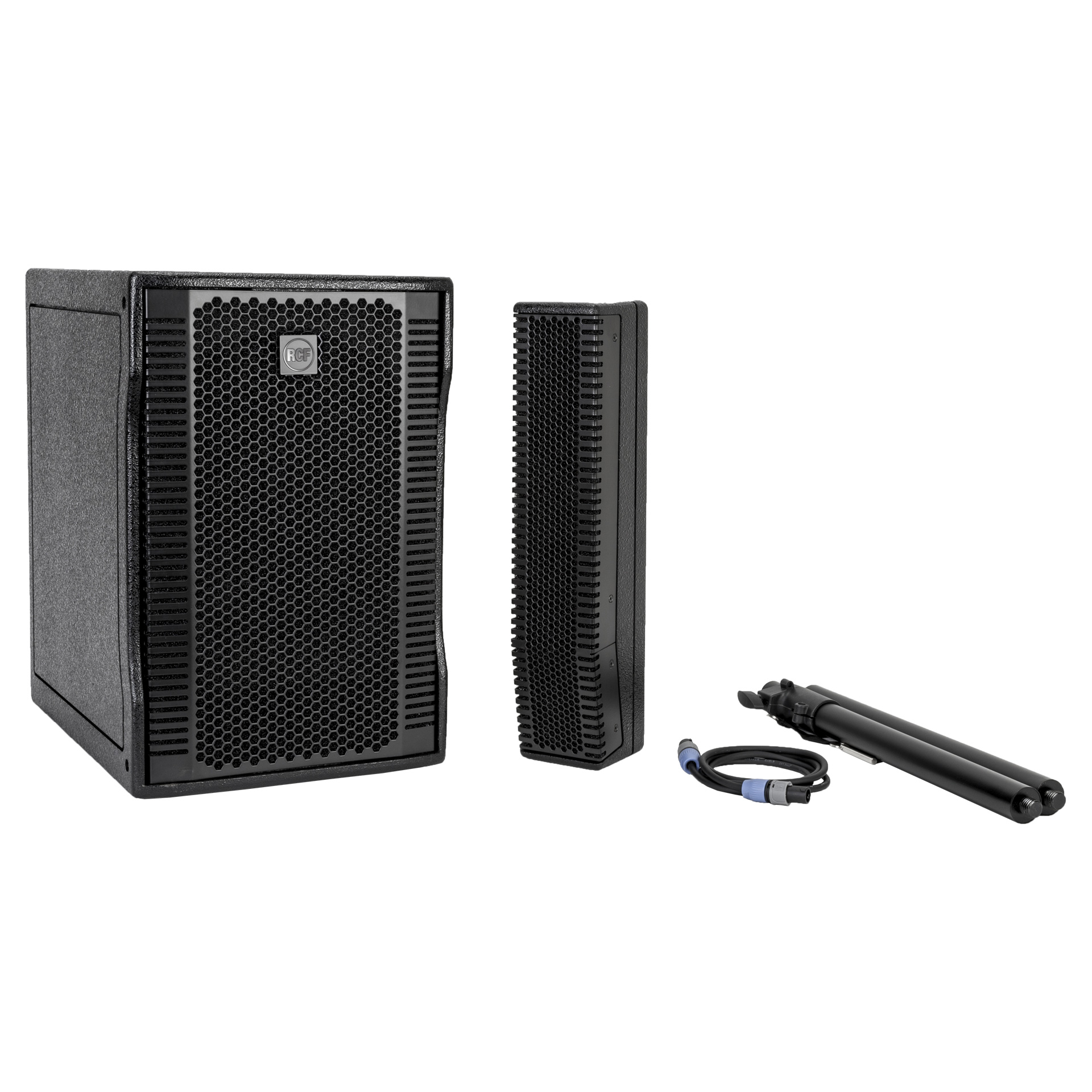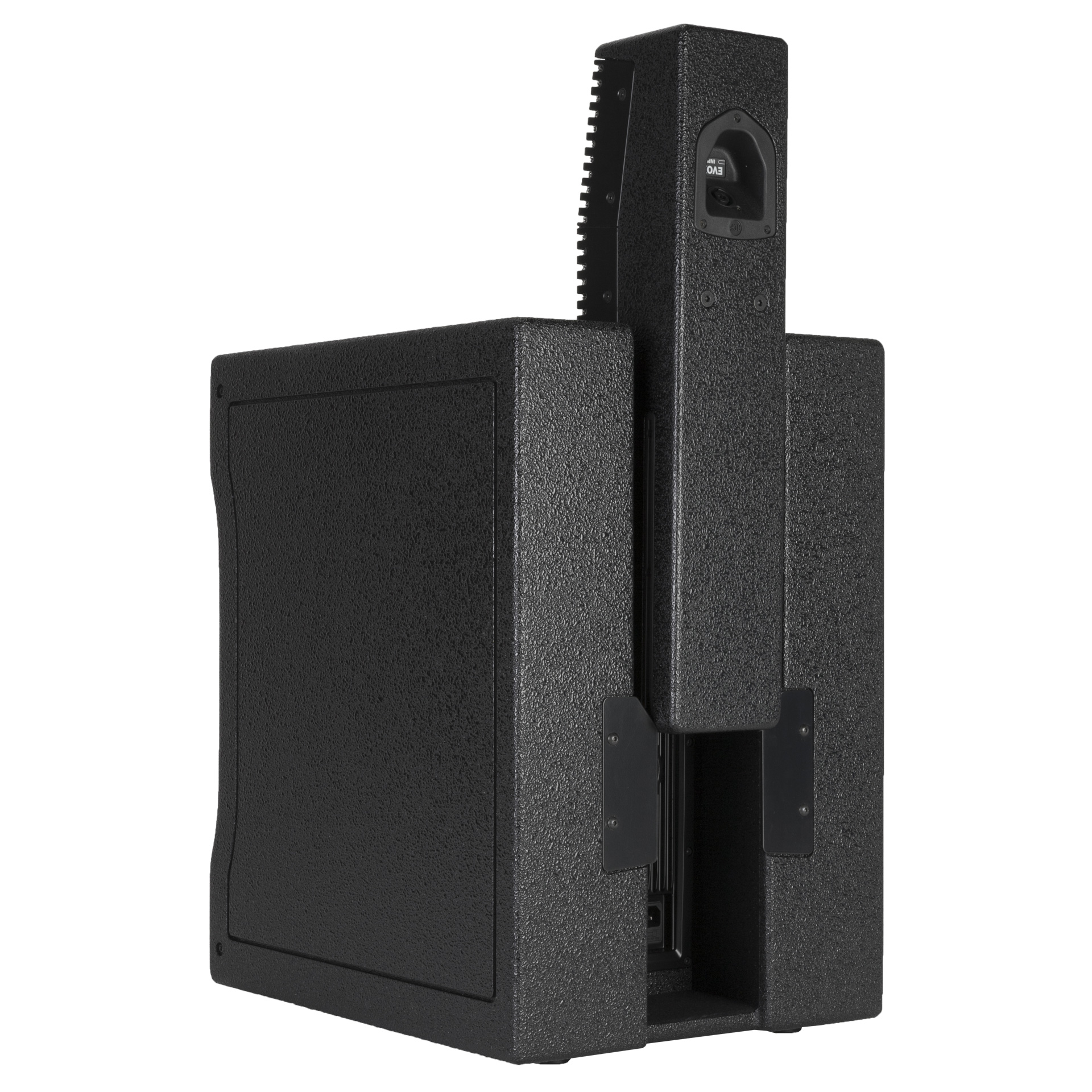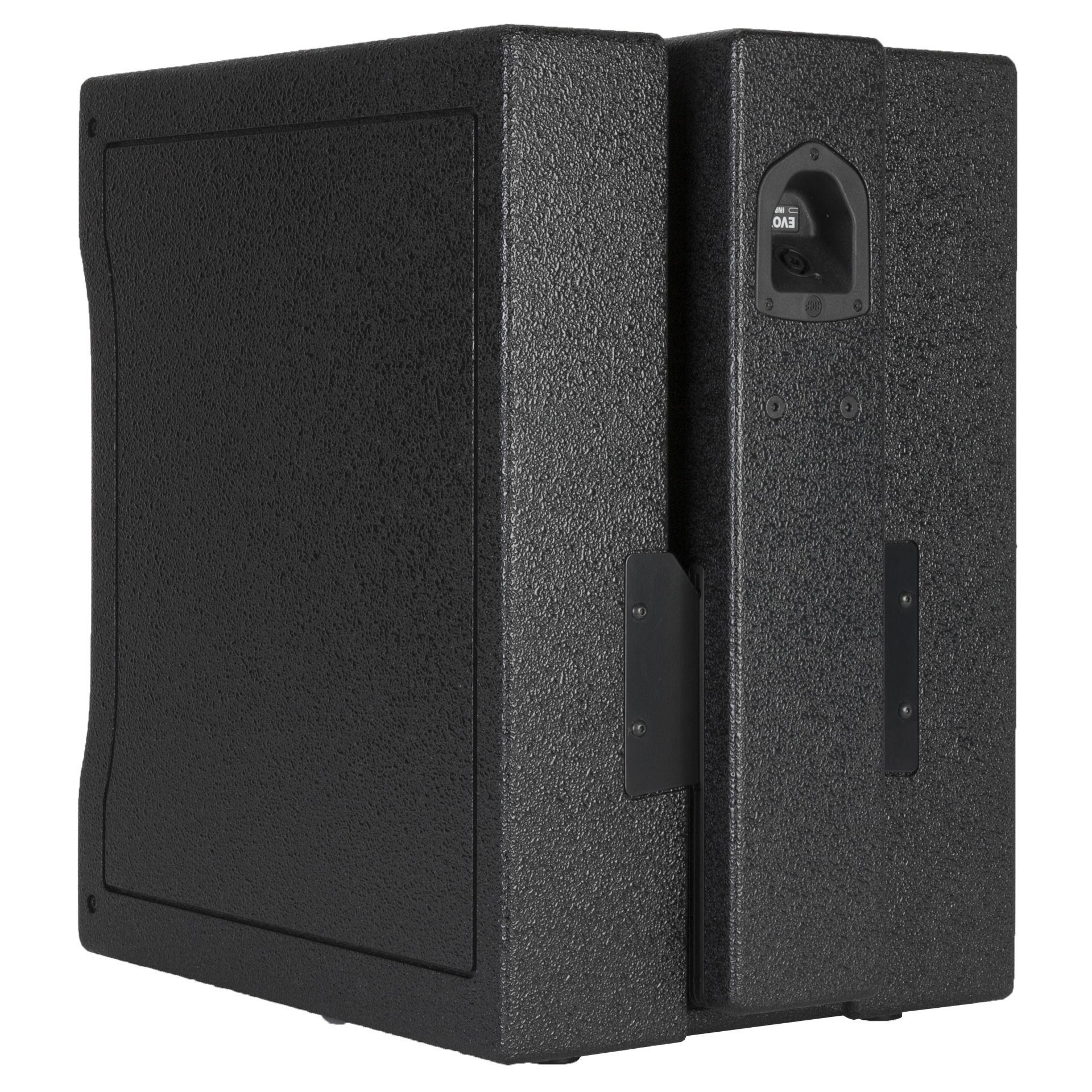 POWERFUL CLASS D AMPLIFIER
RCF's Class-D power amplifier technology packs huge performance operating with high efficiency into a lightweight solution. EVOX amplifiers deliver ultra-fast attack, realistic transient response and impressive audio performance. The amplifier features a solid mechanical aluminium structure which not only stabilises the amplifier during transportation but also helps the fan-less heat dissipation. The EVOX amplifiers present SMPS power supply section in order to produce maximum output and minimum transportation weight.
SUPERIOR TRANSDUCERS
HIGH FREQUENCIES – The ultra-compact full-range 2" RCF drivers are capable of handling high SPL and power with a stunning sound performance.
LOW FREQUENCIES The high excursion RCF woofer extends to the lowest frequencies offering quick and precise punch. The bass-reflex port design avoids air turbulence reducing distortions. The EVOX design features constant directivity coverage of 120°x30°(HxV), providing a perfect coverage pattern. The vertical array is progressively shaped to guarantee consistent sound coverage from the first row to the last.
READY TO PLAY IN A FEW SIMPLE STEPS
PORTABILITY During transportation, the top column is located in a special socket in the back side of the Sub. A specifically designed rail on the sub will guide you during the insertion and extraction of the top column.
MOUNTINGThe top column will be inserted on the pole mount, which can be easily screwed on the Sub top side and the pole mount can be separated in two single parts in order to place it on the transportation bag.
PLAY!Carrying and mounting your audio system has never been so quick!
SPECIFICATIONS
Acoustical specifications
FREQUENCY RESPONSE:
45 Hz ÷ 20000 Hz
MAX SPL @ 1M:
128 dB
HORIZONTAL COVERAGE ANGLE:
120°
VERTICAL COVERAGE ANGLE:
30°
Transducers
FULLRANGE:
8 x 2.0", 1.0" v.c
WOOFER:
12", 2.5" v.c
Input/Output section
INPUT SIGNAL:
bal/unbal
INPUT CONNECTORS:
XLR, Jack
OUTPUT CONNECTORS:
XLR
INPUT SENSITIVITY:
-2 dBu/+4 dBu
Processor section
CROSSOVER FREQUENCIES:
220 Hz
PROTECTIONS:
Thermal, RMS
LIMITER:
Soft Limiter
CONTROLS:
Volume, EQ, phase, Xover
Power section
TOTAL POWER:
1400 W Peak, 700 W RMS
HIGH FREQUENCIES:
400 W Peak, 200 W RMS
LOW FREQUENCIES:
1000 W Peak, 500 W RMS
COOLING:
Convection
CONNECTIONS:
VDE
Standard compliance
CE MARKING:
Yes
Physical specifications
CABINET/CASE MATERIAL:
Baltic birch plywood
HARDWARE:
2 x M6
HANDLES:
1 Top
POLE MOUNT/CAP:
Yes
COLOR:
Black
Size
HEIGHT:
530 mm / 20.87 inches
WIDTH:
346 mm / 13.62 inches
DEPTH:
459 mm / 18.07 inches
WEIGHT:
23.8 kg / 52.47 lbs
Shipping informations
PACKAGE HEIGHT:
580 mm / 22.83 inches
PACKAGE WIDTH:
400 mm / 15.75 inches
PACKAGE DEPTH:
570 mm / 22.44 inches
PACKAGE WEIGHT:
27.7 kg / 61.07 lbs
Οι τιμές δεν συμπεριλαμβάνουν ΦΠΑ.