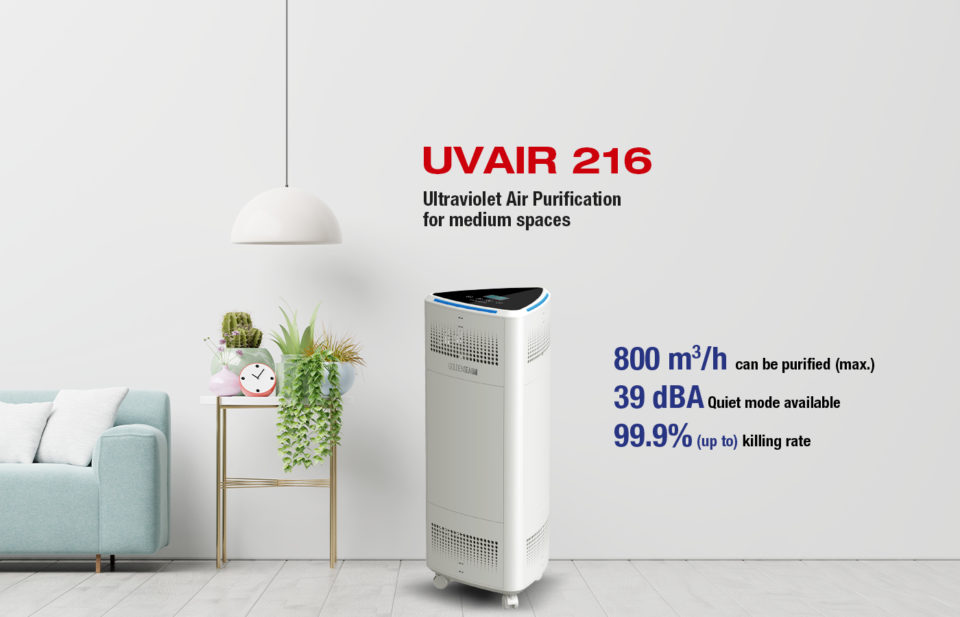 Κωδικός: GOLDENSEA UVAIR 216
GOLDENSEA UVAIR 216
AIR PURIFICATION
Inactiving SARS-CoV-2
Studies show that the COVID-19 virus often
transmits through the air in tiny aerosolized
droplets which we then breathe in.
To significantly reduce the risk of new infections,
air purification based on UV-C is a most effective measure.
Περιγραφη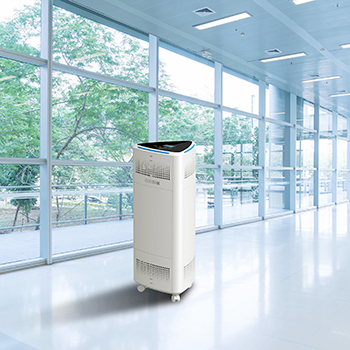 Product: Ultraviolet Air Purification unit for medium spaces
Model: UVAIR 216
Light Source Wattage: 36W x 8
Light Source Lifespan: Max. 9000h
Voltage: 100V-240V/50-60Hz
Control: Touch keys + remote/app control
Material: Aluminium, anti-UV ABS material
Function: UV disinfection + HEPA filtration
Wavelength: 253.7nm
Product dimension: 1080 x 460 x 430 mm
Weight: 29 Kg
Cable Length: 1.8m
Compliance: CE, ROHS, REACH, ETL(PENDING)
Application: classrooms, office, workshop, hotel, small theater and other public places etc.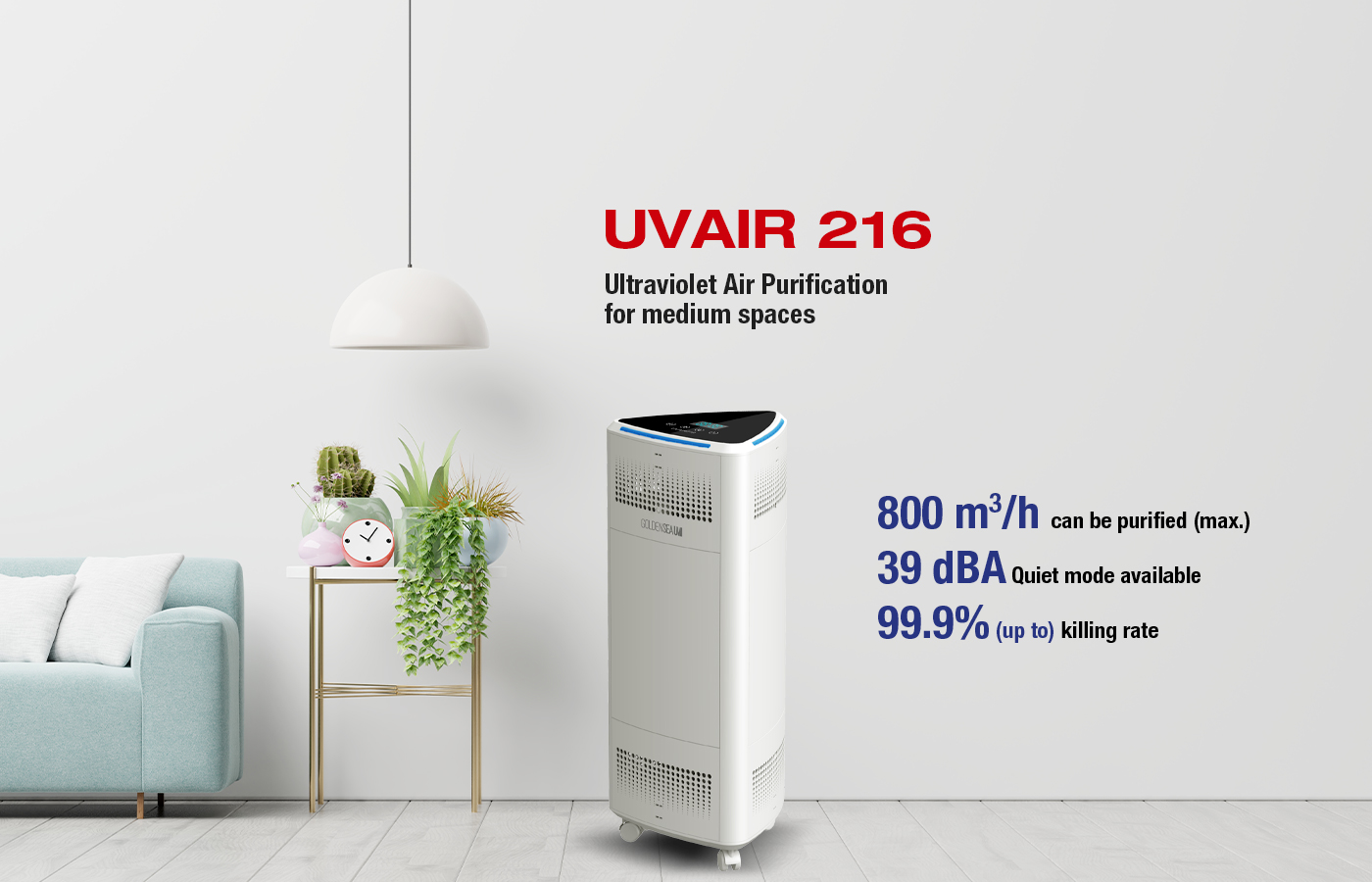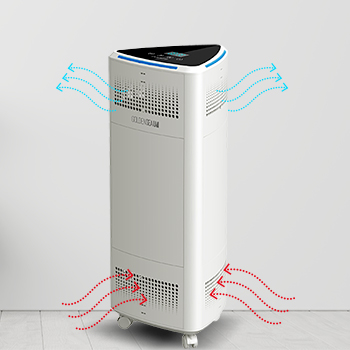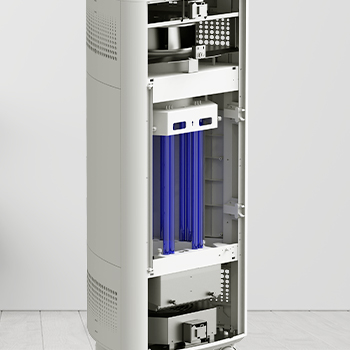 Οι τιμές δεν συμπεριλαμβάνουν ΦΠΑ.