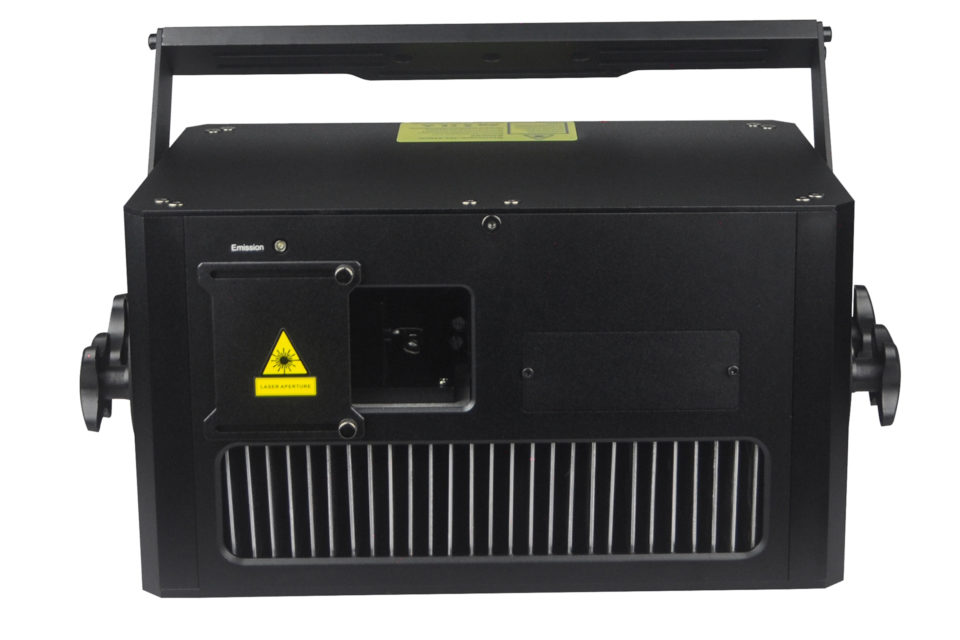 Κωδικός: LASER RGB 10W RGB FOS
LASER RGB 10W RGB
High Quality 10watt RGB Laser red:3w@638nm, green:3W@520nm, blue:4W@450nm ,scanner is 40KPPS,max scanning angle is 60 degree.
Περιγραφη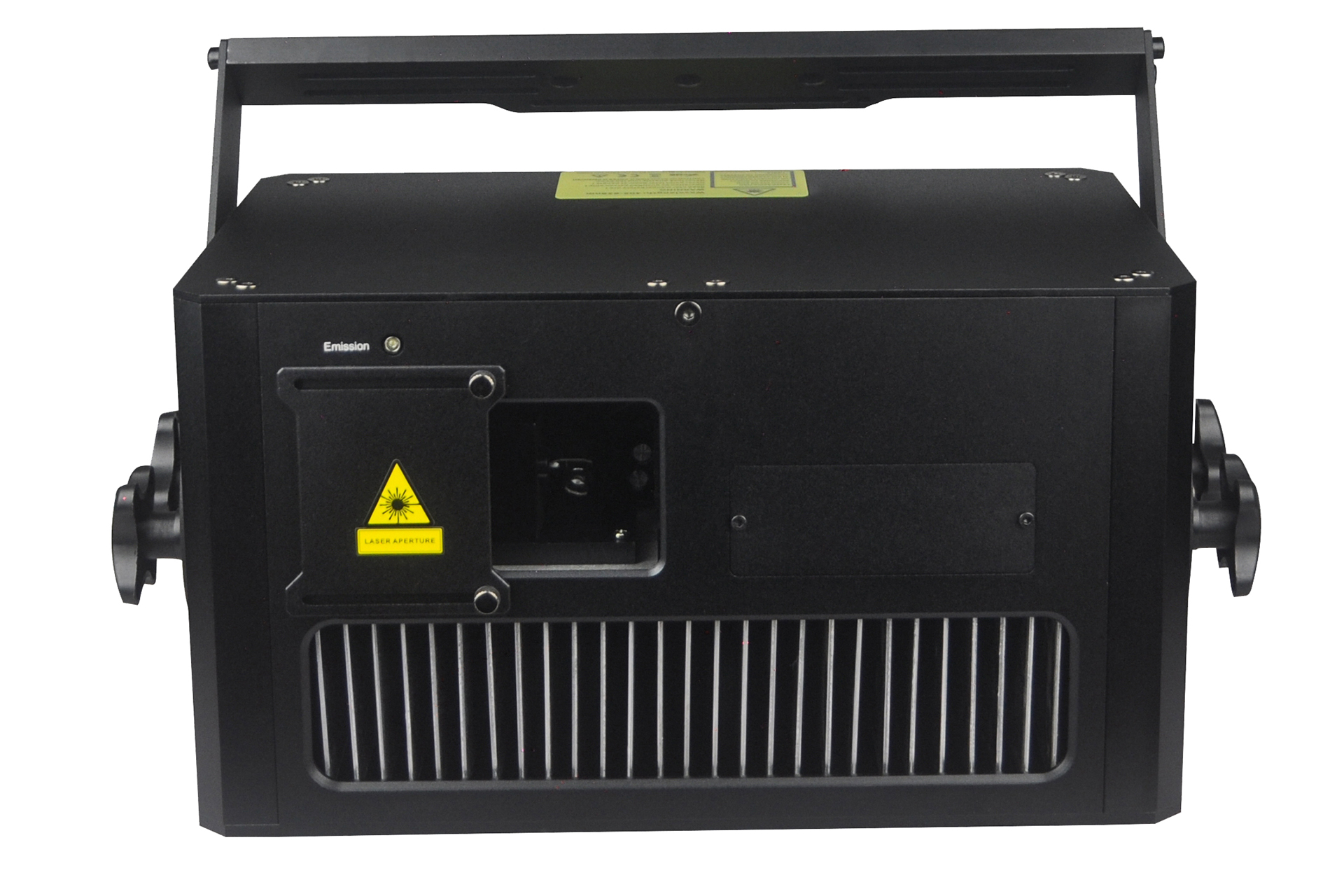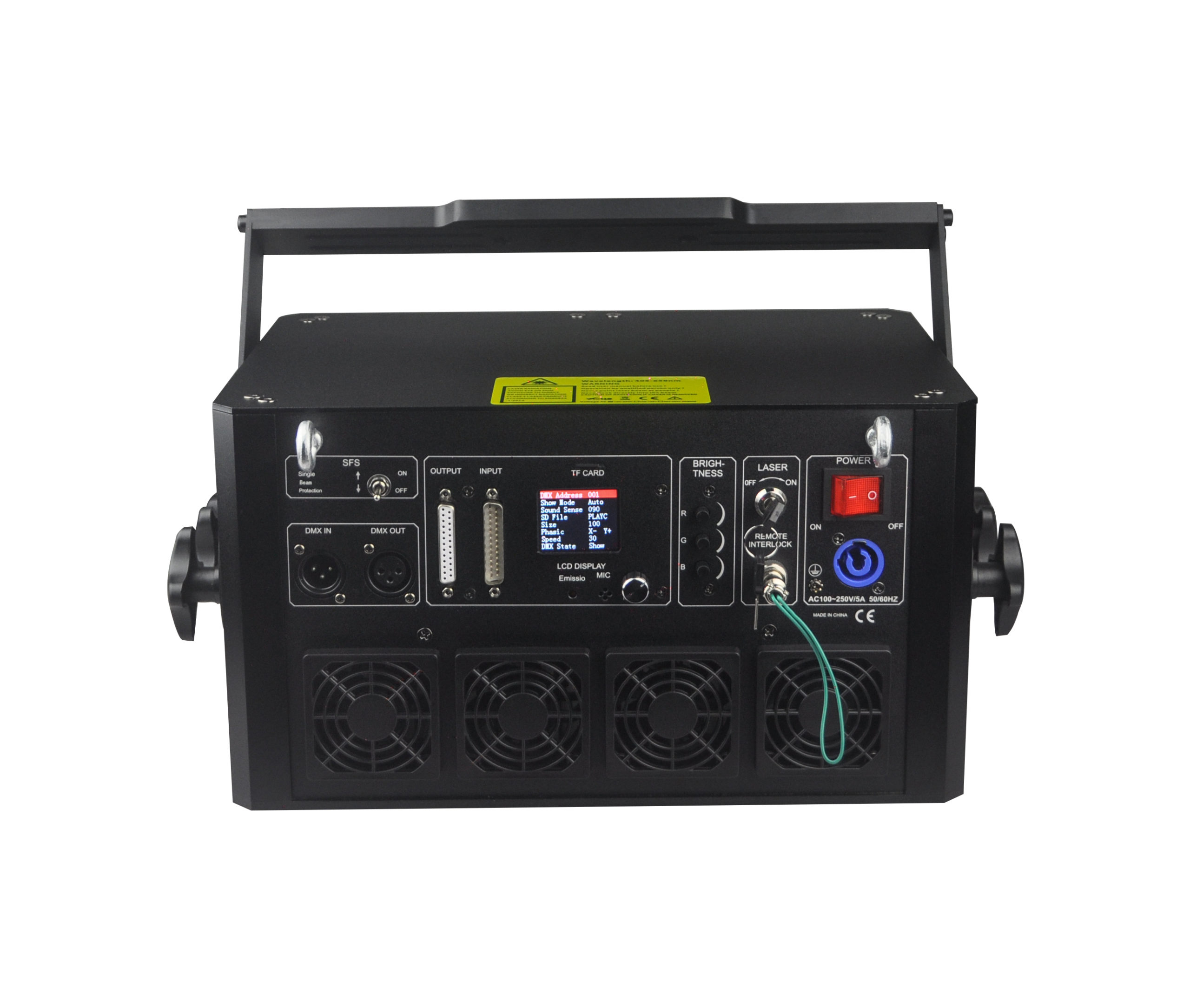 ight Source/Optics
2000mW 638nm wavelength red laser, TE-cooled – 2000mW 520nm wavelength green laser, TE-cooled – 4000mW 450nm wavelength blue laser, TE-cooled
Beam angle: 60°
40K high speed optical scanner
Effects
Beam show & animated graphics show patterns
Control
Control modes: DMX 512 (17 DMX channels), sound activated, auto mode
Stand-alone mode and Master/Slave modes
Program mode (load from SD card)
Data in/out: 3 pin XLR
ILDA for PC control
Software/Hardware
SD card
Power key switch
Laser on-off switch
Remote interlock
Power Supply
Voltage: AC200~250V, 50HZ/60HZ, Fuse 3A/250V
Rated Power: 150W
Powercon in
Installation/Dimension Details
Operating positions: all (device on floor or fixed to a support)
Maximum permitted ambient temperature (Ta max): 50°C (113°F). Minimum permitted ambient temperature authorized (Ta min): -10°C (14°F).
Dimensions: 410 x 300 x 235 mm
Weight: 22.6 Kg
Οι τιμές δεν συμπεριλαμβάνουν ΦΠΑ.