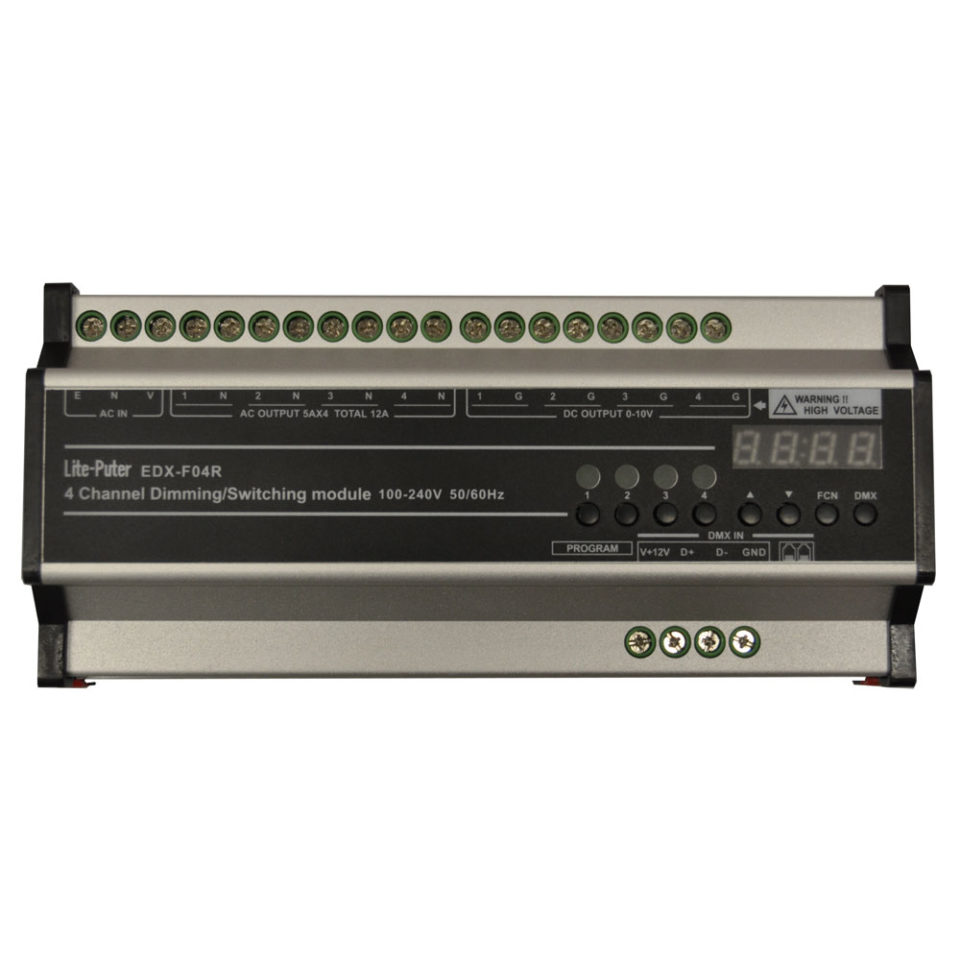 Κωδικός: LITE-PUTER EDX-F04R
LITE-PUTER EDX-F04R
Dimmer 4 καναλιών, 5Α ανά κανάλι με δυνατότητα τοποθέτησης σε ράγα
Περιγραφη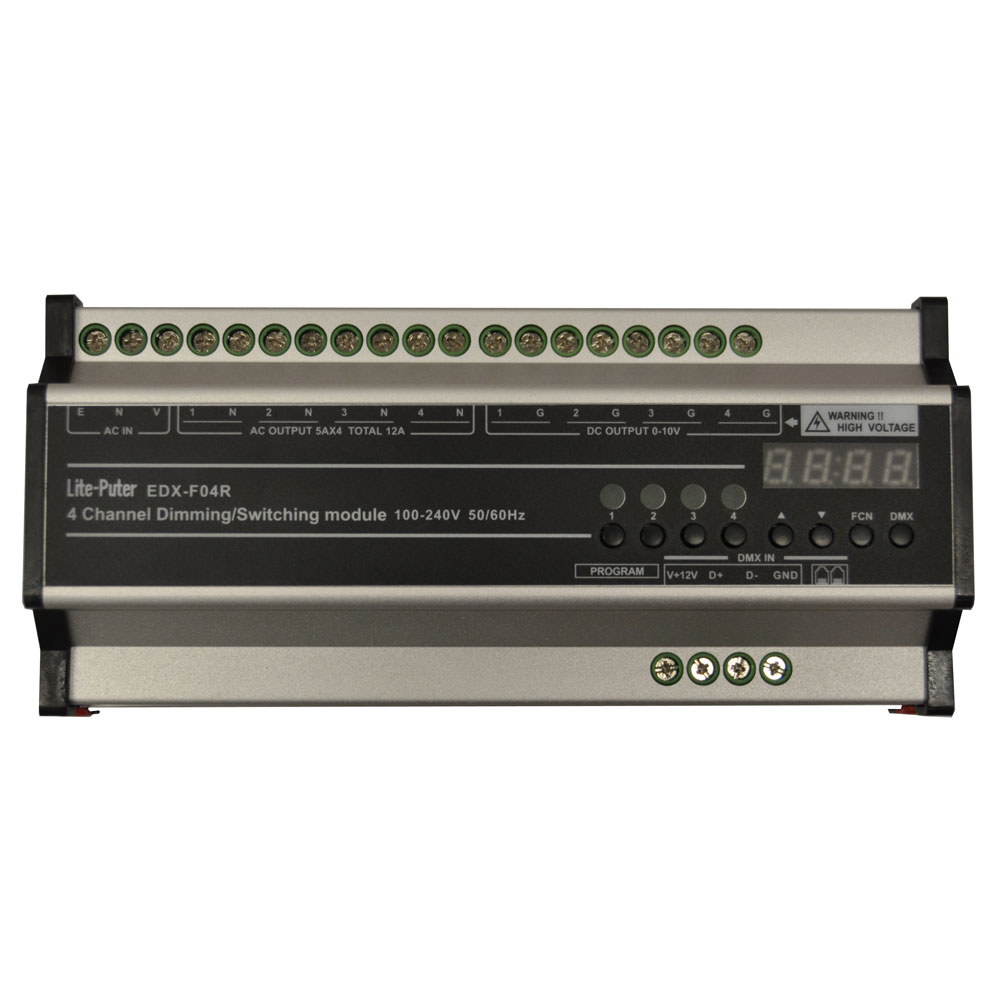 Feature:
4 channels outputs to dim 0-10V fluorescent lamps or incandescent lamps. Switch mode available to control non-dim lamps.
DMX-512/EDX
Din-rail mounting.
6 Scenes can be stored and recalled by ECP control panels.
Up to 99 zones setting.
Can set the OFF time for AC OUT power from 1 second to 99 seconds.
Can set the fade time for each scene.
Specifications:
Power:AC 100-240V
Protocol:DMX-512/1990, EDX
Output:4 channels, 5A per channel max. Total 12A max
DMX Signal Connector:6P6C Phone Jack x2, 4PIN Terminal x1
Dimension:190(W)*88(H)*57(D)mm
Weight:590g
Συμβατές λάμπες:
ONE Light 7309AGD AR111/GU10
ONE Light 7513AD AR111/G53
OSRAM LED SUPERSTAR CLASSIC A60 E27 DIMMABLE, 9W/806lm, 4000k code 4052899149571
OSRAM Parathom advanced PAR16/GU10, 5.5w
OSRAM PARATHOM PRO AR111 G53 με driver TCI MW70 (αριστο dimming >10%)
OSRAM Parathom Pro PAR16/GU10
PHILIPS Classic led bulb,(Filament) E27 (γλομπος) 7,5w/806lm , 2700k, dimmable, code 8718696575178
PHILIPS CorePro bulb E27 ES, 11w/1055lm, 2200k-2700k. dimmable, code 8718696762745
PHILIPS Master LEDspot MV PAR16/GU10
SYLVANIA ES111 AR111/GU10
TOSHIBA LED E27 (PAR30), 2700k
VK/05065G/D MR16/GU10, 7w,38*
VK/05124D/E/CL/W Filament E27 (γλόμπος)
Eurolamp Marathon Pro, Par 30, E27, 15w, 4000k, dimmable.
Οι τιμές δεν συμπεριλαμβάνουν ΦΠΑ.