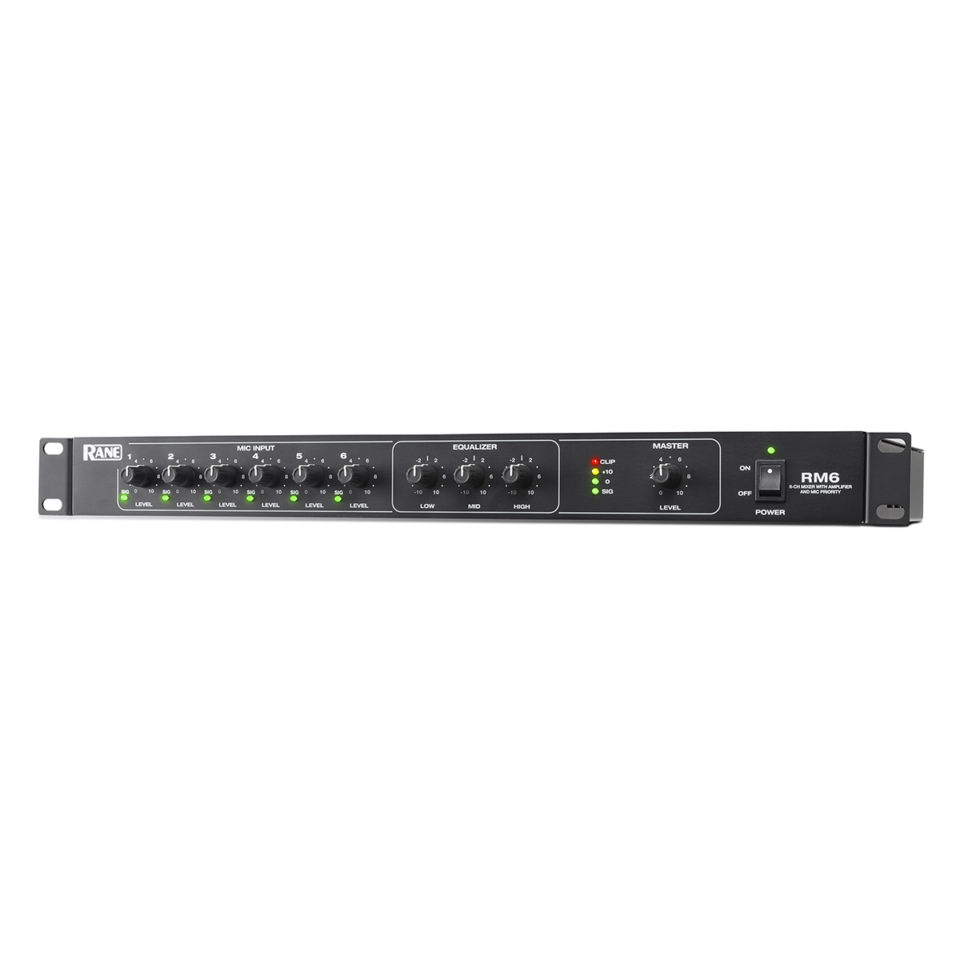 Κωδικός: RANE RM6
RANE RM6
The RANE RM6 is a 6-channel mixer with a built-in, single-channel 120W Class-D amplifier in one rack space. It features combo XLR/TRS input jacks with switchable MIC, LINE, and phantom power. In addition to the amplified output on Euroblock speaker connectors, two XLR line outputs are included. The speaker output options are 4-Ohm or 70/100V line. Added features include mic 1 priority and a 3-band equalizer on the output. The RM6 is compact, versatile and ready to solve any number of audio installation challenges.
Περιγραφη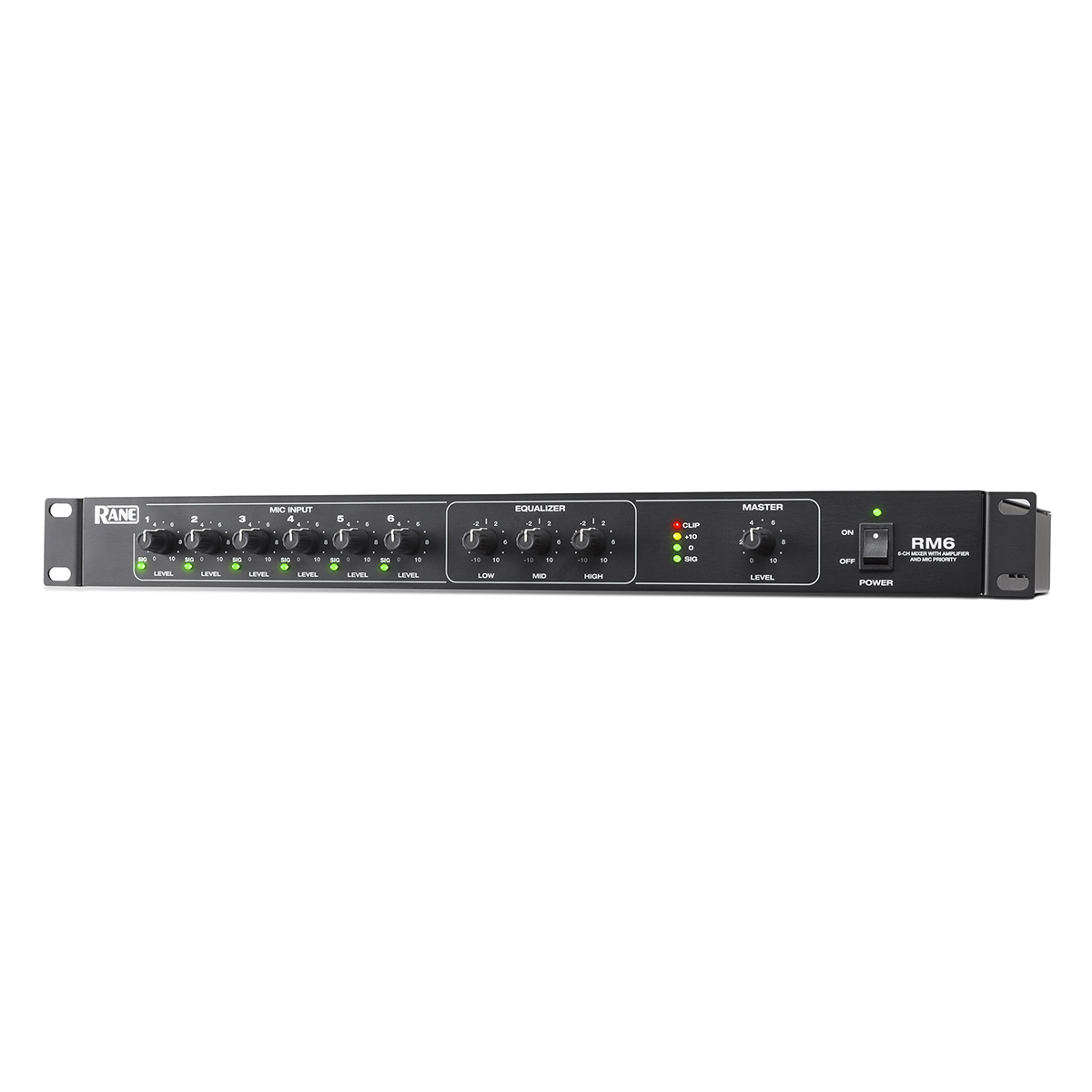 Χαρακτηριστικά:
Audio Specification
Signal-to-Noise Ratio: > 94dB
Max Line Output Level: +24dBu
Phantom Power: 48VDC
Maximum Voltage Gain: 60dB
Class-D Amplifier Output: 120W @ 4? or 70V/100V
Inputs: (6) combo XLR/TRS
Mic Inputs
Max Input Level: -20dBu
Sensitivity: -40dBu
Impedance: 1.4k?
Line Inputs
Max Input Level: +24dBu
Impedance: 10k?
Equalizer
High: ± 15dB @ 12kHz
Mid: ± 12dB @ 2.5kHz
Low: ± 15dB @ 80Hz
Environmental
Operating Temperature: 40 – 140°F (5 – 60°C)
Operating Humidity: 25 ~ 85% (non-condensing)
General
Power Requirement: 100 ~ 240VAC 50/60Hz
Power Consumption: 120W
Dimensions: 483 x 195 x 44mm
Weight: 5 kg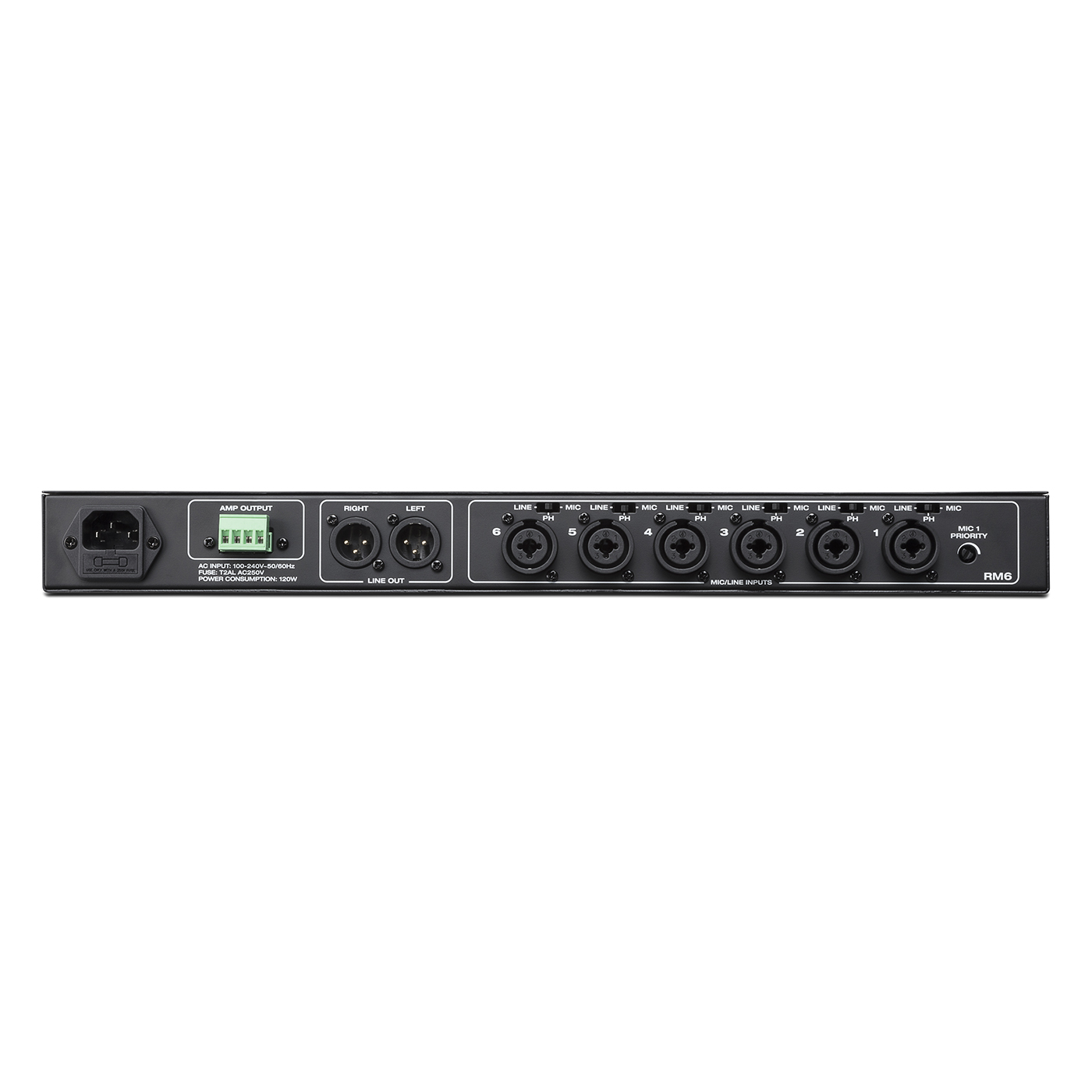 Οι τιμές δεν συμπεριλαμβάνουν ΦΠΑ.