Περιγραφη
High volume air disinfection unit
B Cannon is a high volume air disinfection unit for large scale venues. Its high air flow capacity and very high internal UVC disinfection, makes sure that all microorganisms are effected inside the B Cannon. No UVC radiation escapes from the unit due to the use of light traps (air passes through, while (UV)-light is blocked).
B Cannon is the perfect solution to disinfect large venues like concert & exhibition halls, sports arenas, shopping malls, production facilities, airports & train stations…
Fan capacity: 423.600 ft³/h
30x TUV 55W HO Philips
Easy and fast maintenance thanks to rail system
Control: manual, DMX or remote (optional)
Recommended uptime: 24h
Mounting: hanging or standing
MADS to create an airflow (optional)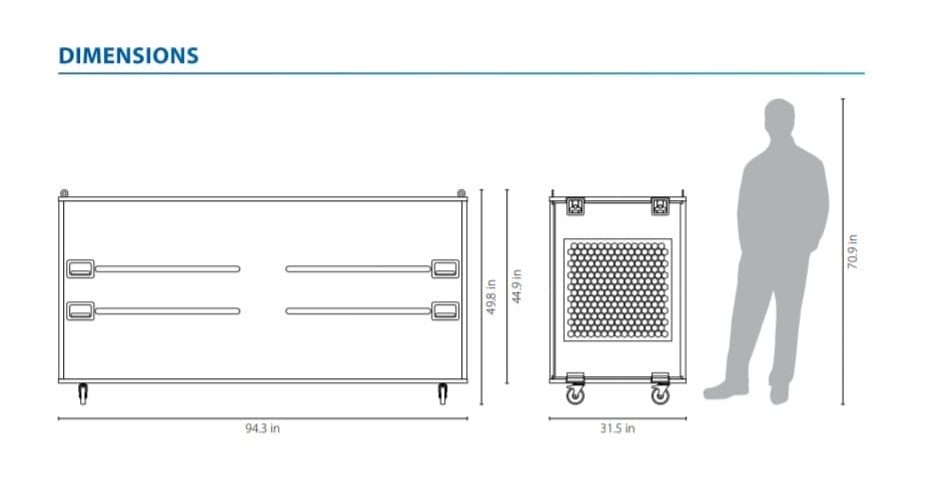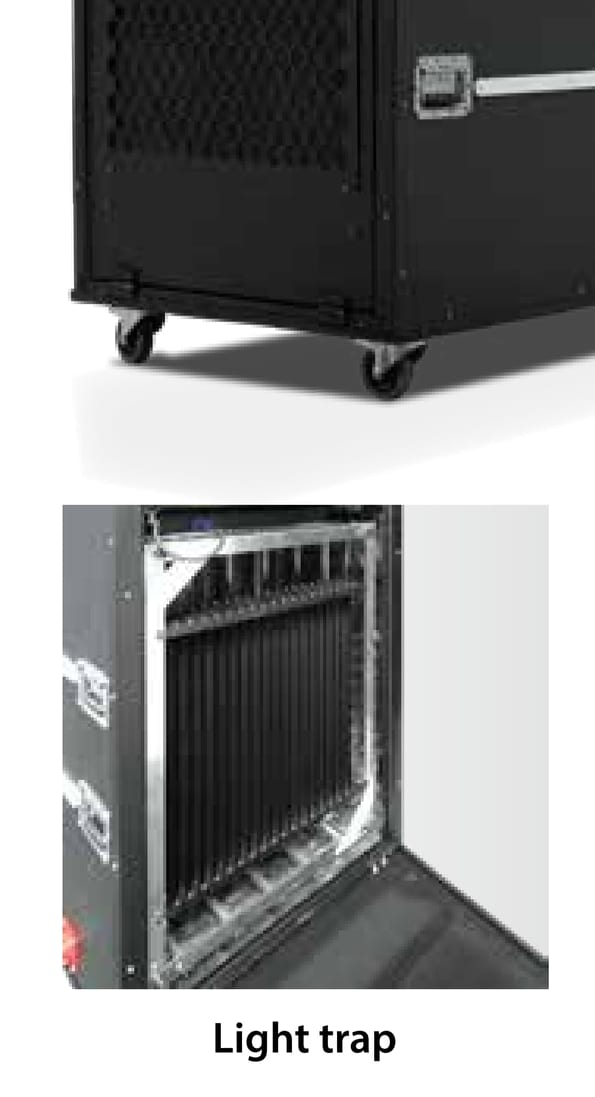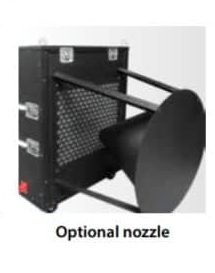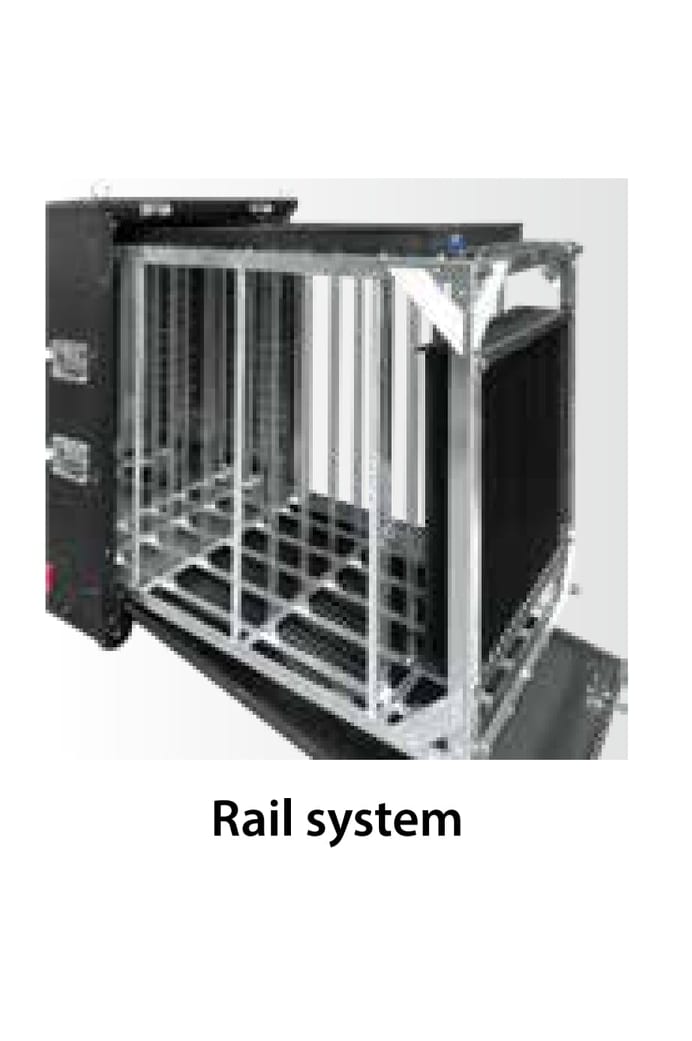 SPECIFICATIONS
Light source
30x TUV 55W HO (Philips)
Wavelength
253.7nm (254nm)
Lamp life
> 9.000 hours
Fan noise level @ 3ft center
95 dB
Fan capacity
423.600 f³/h
Voltage
3x 110V; 60 Hz – 16A
Power consumption
4.680 W
Net weight
584.2 lbs
Gross weight
584.2 lbs
Dimensions (WxHxD)
94.3 x 49.8 x 31.5 in
Οι τιμές δεν συμπεριλαμβάνουν ΦΠΑ.